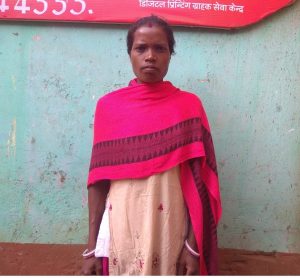 Manju Oraon has a family of nine members including her three young children. Her husband, father-in-law and brother-in-law work in the field and their main source of income is based on farming and livelihoods.
Like many household in her neighbor she used wood and charcoal to cook meals for the family. It was not only expensive, time taking but a health hazard.
While searching for getting a secured cooking gas connection, she visited DEF's Soochnapreneur center to enquire from the center coordinator about the steps of registration. The coordinator suggested her to apply for the PM Ujjwala Yojjana. Quickly she applied and received the connection.
Things have changed today; she has a smoke free house where child can play without any danger. Manju's cooking time has reduced significantly so she gets more time to spend with her family.
In Manju's words "today, I live a smoke and stress free life as I have got a gas connection under the PM Ujjwalla Yojana with the support of the center coordinator."