Written by Ashutosh Pandey
Translated & Edited by Debaleena Bagchi
We organised a Career Counselling Camp at our Kaithwalya Hub Centre on February 26, 2022. More than hundred high schoolers and middle schoolers attended the session and there was a fair representation of female students amongst them. Along with giving the students advice on career prospects and academic scope of the subjects they might choose to study, we also tried to motivate the students appearing for UP Board exams by giving them pep-talks and familiarising them with the test modules.
Local school Principal Mr Ashish Pandey and Dr Vinod Yadav were present at the session as counsellors and the students approached them with myriad questions about their aims and career aspirations. The students were also made aware of all the services offered by DEF that they can avail of to attain their future goals.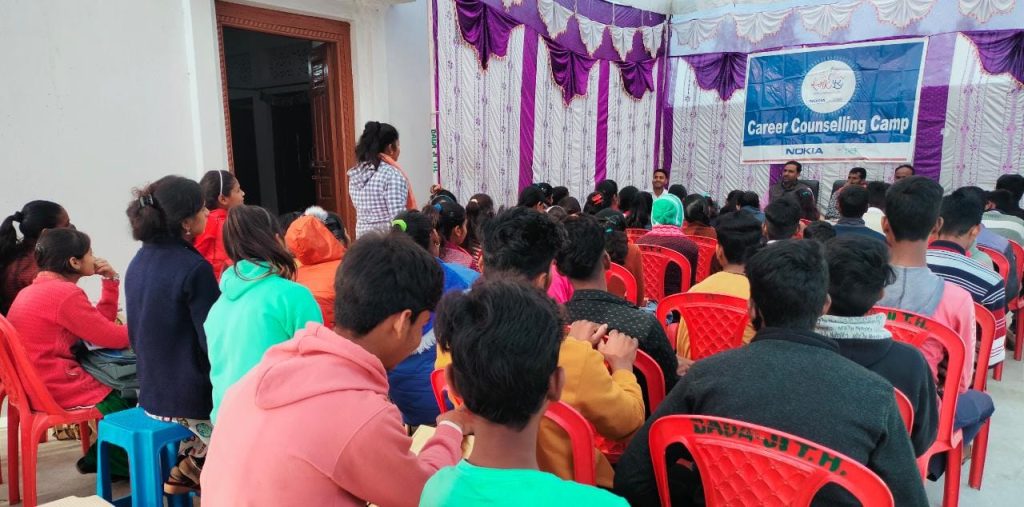 Ashutosh Pandey is DEF's field coordinator for the district of Ghazipur, Uttar Pradesh.
Debaleena Bagchi is DEF's communications consultant and writer.