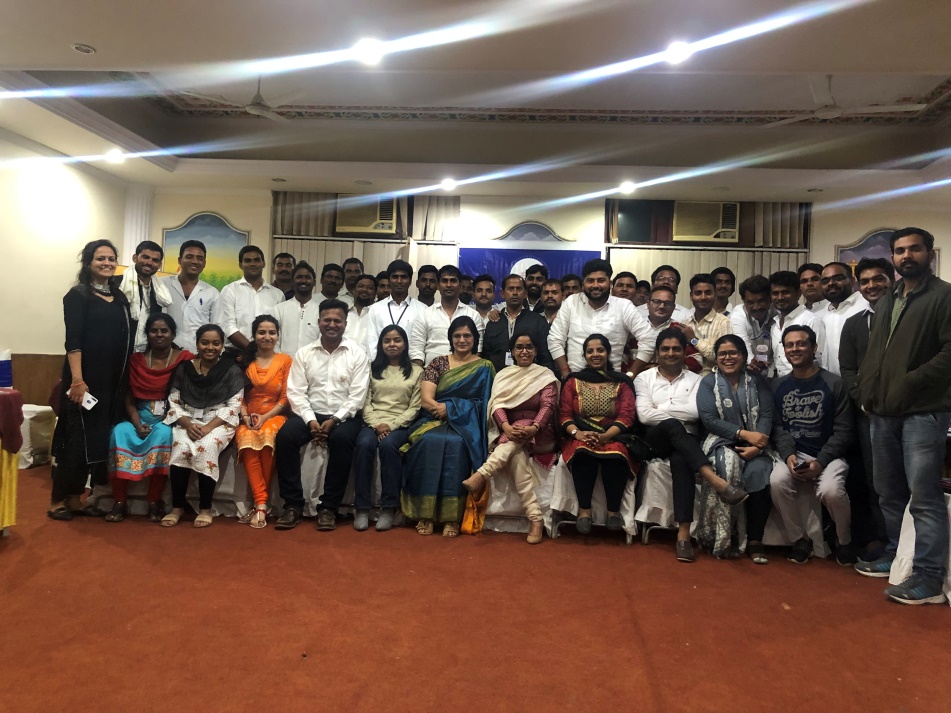 A four day (from December 2 to December 5) a Refresher Training was conducted in Jaipur for all the Project Officers(POs) and Centre Coordinators(CCs) of Smartpur. Around 40 people from across India participated in this training. The aim was to enlighten the team about the vision, mission, objectives and model of Smartpur. A special exhibition was held where each state was given a chance to present their work in a unique way. Ms. Manisha Singh, Head – Communications and CSR, India Market at Nokia along with Ms. Ruchi Jolly, COO, Niiti Consulting also attended the training.
They gave their inputs on how Smartpur was initiated and now we need to attain Nokia's ultimate goal of making this project self-sustainable. Further the pillar experts Arpana Sharma, Nahid Zubair, Upasna Chatterjee and Pankaj Sharma presented their respective pillar roadmaps i.e. Governance & Finance, Livelihood, Health and Education to Nokia. Ms. Ruchi Jolly gave a detailed session on Donkey Works, the reporting format prepared by Niiti Consulting which helps in recording the various activities taking place on the ground. A competition took place between different states to feed some data and Kollegal team was awarded with a cake for recording the data in time and accurately.
Brief sessions were conducted on important topics such as HR policy; Procurement; Accounts maintenance; Reporting & Documentation; Liaising & Partnership; Social media and Photography for a smooth functioning of the project. As Smartpur is based on the entrepreneurship model a special session was delivered by Mr. Tarun Bedi from Entrepreneurship Development Institute of India, Bhopal. He introduced the audience to 'what are the basic skills required to be an entrepreneur' through a medium of test. He also explained the various obstacles faced by first generation entrepreneurs. The training concluded with each state presenting their plan of action for the upcoming quarter and sharing their feedback on the overall experience during the training.