Digital Empowerment Foundation has been working towards connecting the unconnected and bridging the digital divide for the last 20 years and this endeavour has taken us to over 135 districts of the country across 24 states. At the start of the pandemic we had a cadre of about 1,000 SoochnaPreneurs who worked day in and day out to provide access to information, health, finance, livelihood and government entitlements through digital means.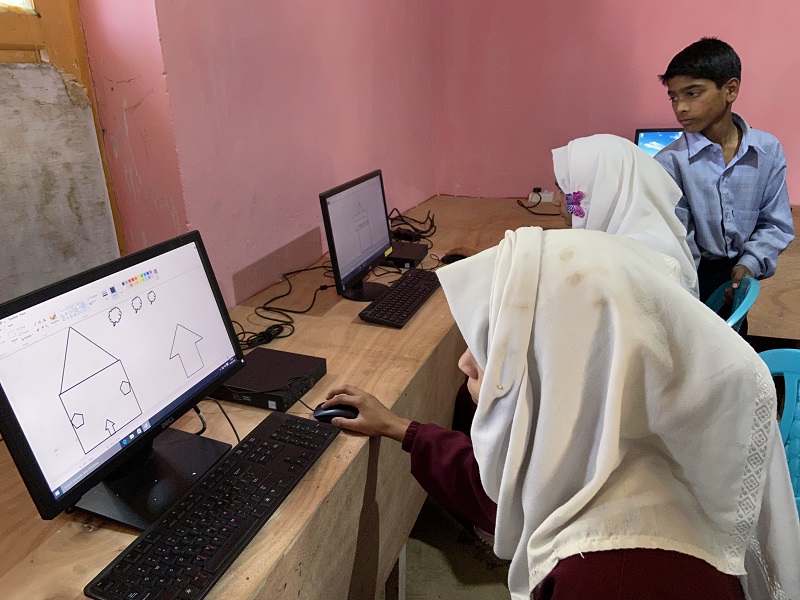 Seeing the success of our SoochnaPreneur model, we knew that just maintaining this cadre wasn't going to be enough; we needed to expand and reach out to more communities who now more than ever before were facing the brunt of the digital divide. Through our 'Digital Daan' initiative we reached out to people seeking old and used devices to aid the 320 million students who lost their right to education because of the pandemic. In a bid to achieve a bigger reach we decided not to give those devices to students but instead set up digital learning centres of five to ten computers and tablets in remote villages so that all the students of that village can have access to digital education. 
Through this initiative we have been able to increase our reach from 1,000 centres to over 1,600 over the course of one year. In the 20th year of DEF we want to maximise our reach and impact and digitally empower more rural communities. Here is an excerpt from the diary of Abner Manzar, part of our communications team who travelled to Kashmir with our programs team to set up digital centres in the border areas of Kashmir. 
I was told that we were at 11,000 feet because of which I felt slightly breathless while walking. That number just struck me. DEF at 11,000 feet! We had achieved large numbers across the country both in reach and in impact, but reaching a school situated at 11,000 feet wasn't something we had thought we would do. Most of the villages we visited in the past two days are completely cut off from the world outside the village from November till February. For four months these villages are snow-covered and inaccessible. 
The students in most of these schools had never even seen a computer before! DEF's motto is 'empowering people at the edge of information' and in the recent past our work has been focused on providing access to digital tools to those who are unable to utilise it for their benefits. But here, we are serving communities that have never even seen computers, people who are still living in the 20th century with no knowledge about Facebook, Instagram, WhatsApp, Google Pay. Meeting them is like going in a time machine. A beautiful landscape, a dilapidated board that reads 'government middle school', students sitting in classrooms of wooden structures with tin roofs. There is absolutely nothing that points to the fact that we are in 2022. 


In spite of all these challenges, limitations and problems, the students are enthusiastic about computers. They have heard about them from their relatives living in Kupwara or Srinagar, or from their distant relatives residing in Anantnag. So they understand that computers have some importance and they are happy that they now get to access them. For us at DEF this is an altogether new terrain, region, community and area to work in. Apart from the myriad complexities that 'Kashmir' stands for, there are more hands-on challenges like electricity and Internet, however, along with these challenges we also have the opportunity to return to our original mission of 'empowering people at the edge of information'.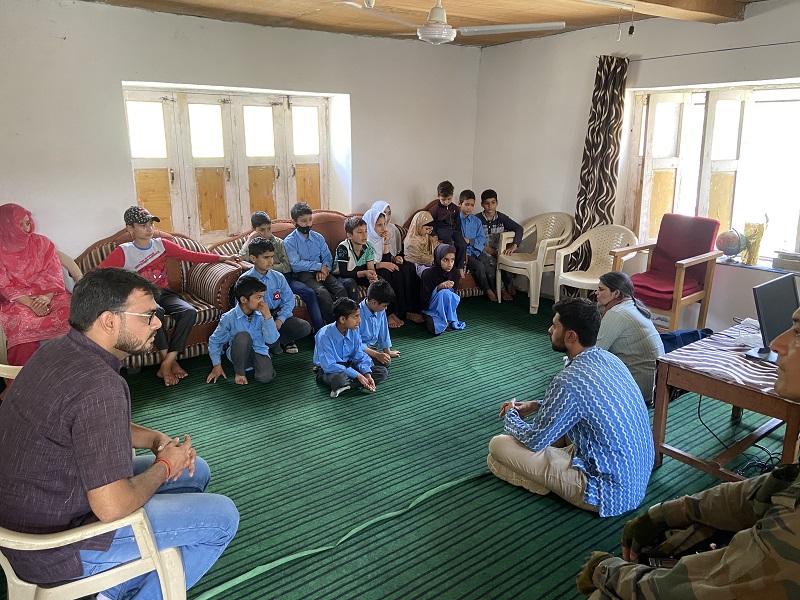 Of the 600 new centres that we are establishing 53 are located in the border areas of Kashmir, some right on the line of control. It gives us immense pleasure to explore unfamiliar territories and take our mission of connecting the unconnected further. Whether it is Muskan, a 13-year-old girl from the border village of Machil in North Kashmir wanting to access digital education or Rukmina, a 21-year-old from a village in Rajasthan's Mewat fighting patriarchy to become the first female CSC (Common Service Centre) operator in the region— DEF is enabling girls like them to dream bigger and fight against all odds to fulfil those aspirations.