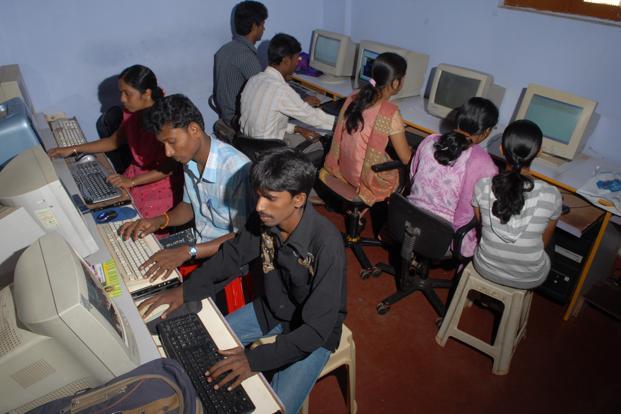 This article was first published by the Mint newspaper on November 25, 2013.
Baran is a unique district in Rajasthan where time stands still. Spread across a 7,000 sq. km area, Baran has just 82 sq. km designated as urban. Out of the population of a million, more than 40% are scheduled castes and scheduled tribes. About 60% of women are illiterate while 85% people live in rural areas. Sahariyas and Bheels are the majority among the tribes of Baran, who are mostly nomadic, homeless and bonded labourers. They eke out a living on a day-to-day basis. Most people outside the area are not even aware of the Sahariyas' existence, as they live in a media-dark location.
In this backdrop, I want tell a story, which advocates policy-level interventions in sectors like education, infrastructure and Internet services—all in rural areas. When you travel around Baran and its interiors, you may find now and then a few WLL (wireless in local loop) towers erected by state-owned BSNL, which never work. The only mode of connectivity is if you have a mobile phone and are close to a telecom tower. As far as the Internet is concerned, you don't have it in any form. For several years I know Sankalp, a community-based non-profit that has been working in Baran, in the areas of Bhanwargarh and Mamoni blocks. We had given them 10 computers to be used in community centres. They created five centres in different locations with just two computers each, and showed tremendous results. That was almost five years ago.
About two years back, we went back to Sankalp, this time to explore how we could experiment with providing them broadband Internet connectivity even to the remotest areas where neither terrestrial lines nor wireless services exist. We identified a few young people and trained them in all aspects of wireless networking technologies: routers, modems, line of sight, mapping geographical locations, planning networks, erecting small towers and climbing on them for setting up wireless lines and configuration, and so on. Vijay Roy, 25, who has not completed his schooling, turned out to be a lead networking engineer and gradually helped in setting up broadband wireless connectivity across nine locations in Baran, all equipped with video-conferencing facility, tele-health services, literacy and educational content, and within the network they can enjoy bandwidth up to 45Mbps. Several of the nine locations are more than 40-60km away from each other. While most of the time all centres located in nine villages are connected easily with each other on video, we have taken a dedicated leased line from an Internet service provider to further distribute them among various nodes. We call this wireless for communities. Besides Baran, we have got such networks working in Guna, Chanderi, Giridih, Tura and Tilonia.
What have we learnt? Because of the seamless bandwidth and easy access to audiovisual content, digital literacy is no longer a barrier. From schoolchildren to dropouts and even adults, people have started learning to use computers without any curriculum. The first thing they ask for and start with is Google and YouTube. You tell them how to use these and there is no looking back. So, in essence, without being literate, people are becoming digitally literate, leading to all kinds of possibilities and opportunities. Our education policy needs to take note of this.
Secondly, considering the issue of infrastructure and Internet services, it is clear that we need Internet to reach each household. But, that's not possible without wireless connectivity of the last mile. Ironically, none of the ISPs or telcos are interested in this, perhaps because of low volumes and high cost of infrastructure. But such connectivity can be provided by NGOs, where a licensing process could be created for provisioning rural ISP. Quite like community radio, where the permits are given to NGOs to broadcast within a 10-20km radius, a rural ISP licence can also be provided to registered community-based organizations. The reason is simple: Internet connectivity in rural areas requires tremendous involvement, reaching out to communities, making them aware of its relevance to their life, work, rights, needs and dreams, and then making available access points, where they could come and experience the Internet.
Given that information is a right in the modern age, remote communities need access. To provide Internet access to every rural household, we need rural ISPs.