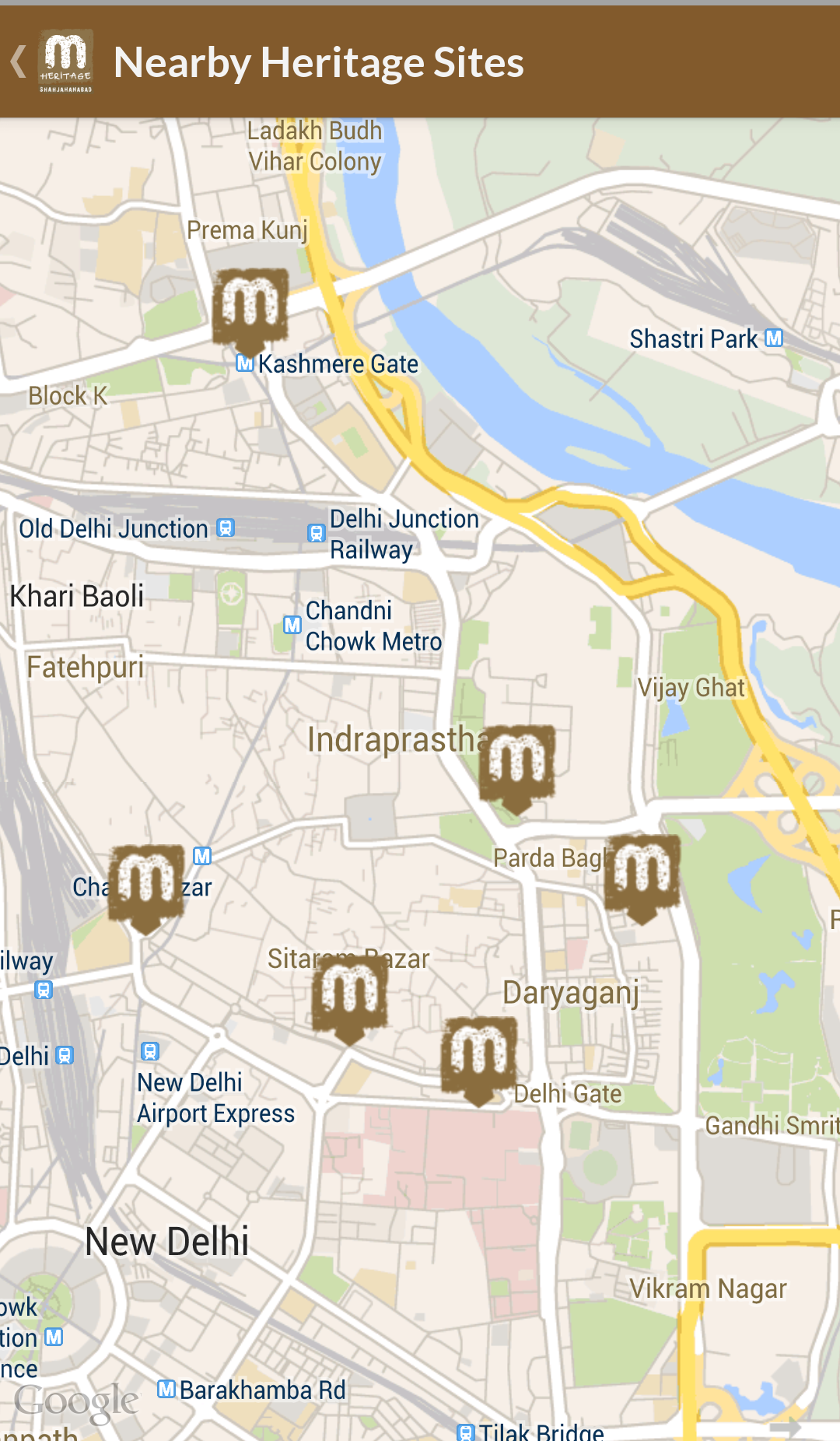 Digital Empowerment Foundation is thrilled to launch its brand new mobile application called 'm-Heritage Shahjahanabad' in May, 2014. The mobile application is designed to give users a unique experience while visiting the 'Walled city of Delhi' – Shahjahanabad. This app will allow users to navigate through the streets, lanes and by-lanes of Shahjahanabad. Using the app one can explore the ancient culture and tradition of the city. Users will be able to upload content, tag and share photographs across various social media platforms. The app can be downloaded on play store under the name 'm-Heritage Shahjahanabad' and is available for Android phones only.
The m-Heritage is an initiative of Digital Empowerment Foundation. The organization has been working closely on preserving Heritage and giving it a 'Digital presence'. This application is an extension to its 'e-Heritage Project – Digitally Enhancing India's Heritage' which is in collaboration with UNESCO and IHCN.
This application is designed and developed by Social Cops, an organization that works extensively in bridging the information gap in communities and leveraging technologies to make the communication fun and engaging for the users.